In April 2013 I wrote on this site about the plotlander movement of the inter-war years and the riverside chalets on the Dee at Farndon, near Chester.  The piece stirred up quite a lot of interest; I even heard from a lady in New Zealand who had lived in one of the chalets when she was a girl in the nineteen-fifties.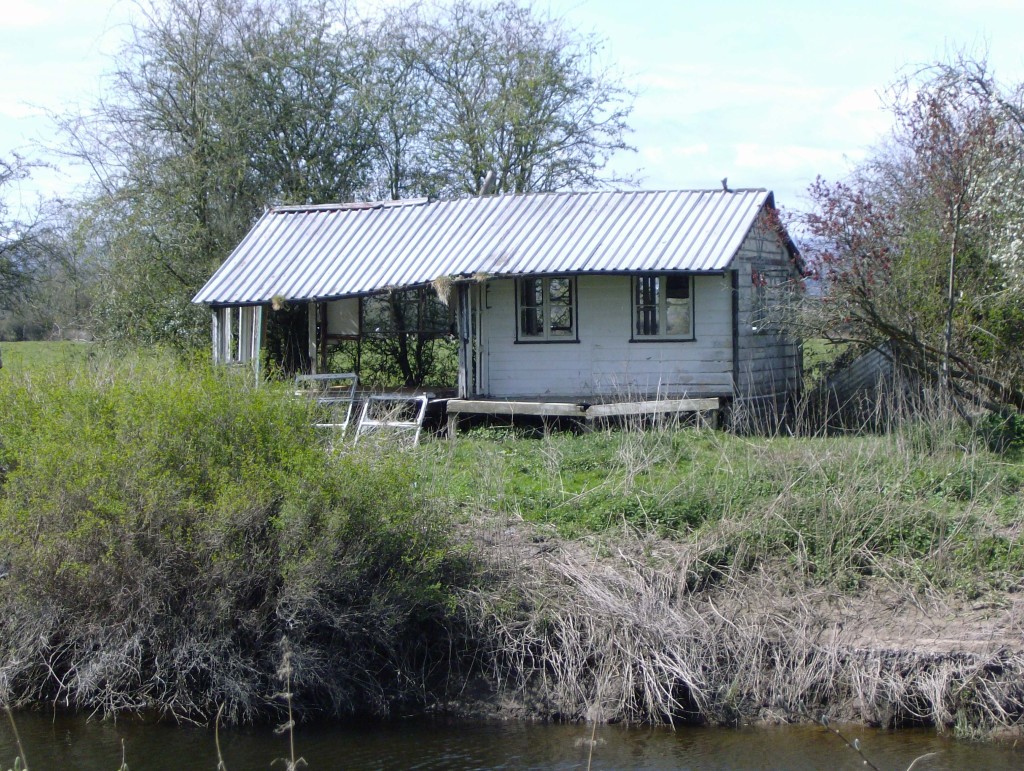 One person I've kept in touch with since the piece was published is Lesley Martin.  Lesley is an environmental artist and educator and lives in one of the chalets on the English bank of the river, although she tells me she and her partner will shortly be moving to live in Wales in another chalet on the opposite bank.  This is Lesley's website, Free Range Classrooms.
I'm currently writing a book about a journey on the River Dee; a kind of mythogeographic voyage from sea back to source.  Lesley shares my fascination with the chalets of Farndon, in fact she is currently working on an exhibition and book about the history of the structures and the people who live in them.  She already has the offer of an exhibition space in the village and a larger gallery in a nearby town is very enthusiastic about the project.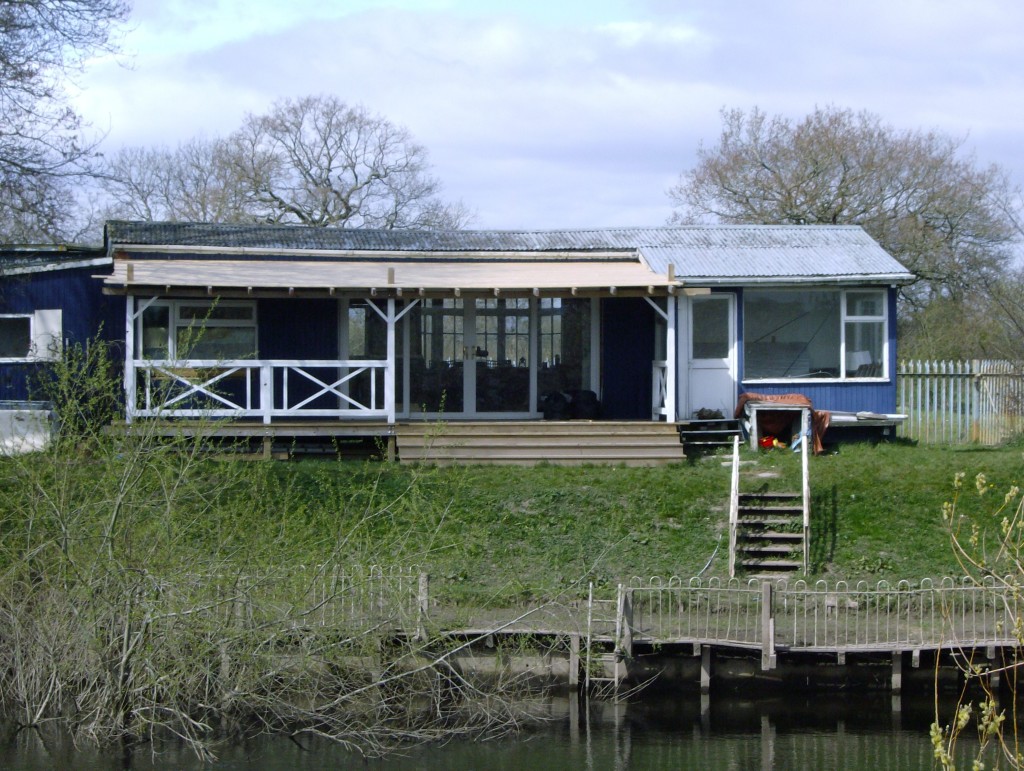 I'll share further news about the chalet project on this blog and on Twitter.