This past month Psychogeographic Review has been reading: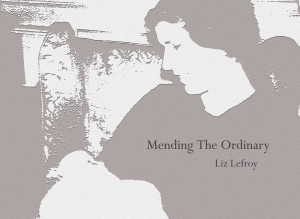 Liz Lefroy – 'Mending the Ordinary' (2014)
Mending the Ordinary is Liz Lefroy's third collection and, whilst the poems in this pamphlet demonstrate the growing depth and maturity of her work, they still pack the emotional punch and vitality of Liz's earlier collections.  She writes about her sons and her mother, about love and loss, about exploring the past and embracing the present.  There are some old favourites from her live readings here, such as My Ambiguous Relationship With Rain, and new favourites to read, such as Question   Answer and Snapshots:
Once, you let us find you
       stripped down to your tears;
         holding out hands which had
            propped up the world you cry:
            Look! Loneliness also mingles
               with love. We turn from shame,
                  and a silence coming between us.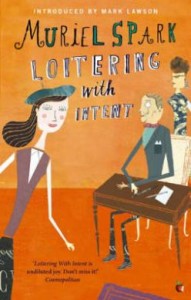 Muriel Spark – 'Loitering With Intent' (1981)
For a long time, and I suspect like many other people, The Prime of Miss Jean Brodie was the only Muriel Spark novel I had read.  Recently I have discovered the richness of her back-catalogue and the sheer audacity of some of her narratives. Loitering With Intent centres on a young female novelist working on the fringes of the 1950s London literary scene and struggling to win recognition.  The parallels with Spark's own life are obvious, though the sub-plot of vanity, deception and blackmail is not.  Or is it?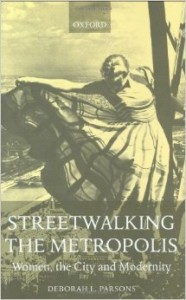 Deborah Parsons – 'Streetwalking the Metropolis: Women, the City and Modernity' (2000)
Deborah Parsons is an academic at the University of Birmingham and specialises in exploring notions of the flâneuse in literature.  This rigorous, but highly readable, work sets out to look beyond the familiar Joyce/Pound/Eliot axis of modernists and instead examines the city through the lens of female writing.  Parsons considers the writings of Dorothy Richardson, Virginia Woolf, Djuna Barnes, Jean Rhys, Doris Lessing and others at length and evaluates how their works reflect the changing relationship of women with urban spaces.
Meanwhile, we were listening to: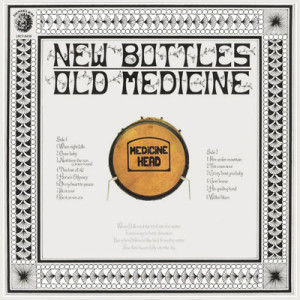 Medicine Head – 'New Bottles Old Medicine' (1970)
Against a background of prog-rock concept albums and endless guitar solos, Medicine Head ploughed the lo-fi furrow before either Beck and Jack White had even picked up a battered guitar.  This is the band's first album; it took two hours to record and was released on John Peel's Dandelion label.  The core band members were John Fiddler (guitar, piano and drums) and Peter Hope-Evans (jaw harp and big hair).  Contrary to all their anti-commercial expectations, Medicine Head even managed a couple of hit singles in the mid-1970s.
And the stars were my chart

Birds were my rock and roll band.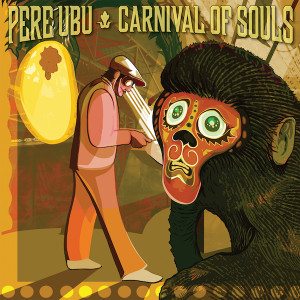 Pere Ubu – 'Carnival of Souls' (2014)
Can it really be forty years and eighteen albums since Pere Ubu first started redefining the way we think about rock music?  This, their latest album, has its origins in an underscore the band performed for a 2013 film festival screening of the cult classic movie Carnival of Souls (previously reviewed in these columns).  David Thomas and his associates then developed that score into a collection of songs which they now present on this album.  Pere Ubu's music is unlike that of anyone else and this, in my opinion, this is one of their better albums.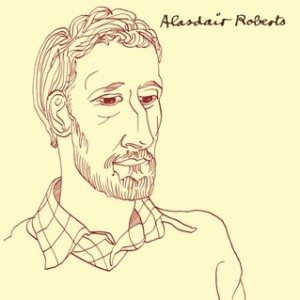 Alasdair Roberts – 'Alasdair Roberts' (2015)
Incredibly, this is Scottish singer/songwriter/guitarist Alasdair Roberts's eighth solo album.  He's also done any number of collaborations too; he's clearly a hard-working performer, though he's yet to do a gig in my part of the world.  Many of Roberts's previous works have included traditional folk songs but this is an album of his own material.  It is a very satisfying and mellow collection with sparse acoustic arrangements and deeply personal lyrics.
And watching: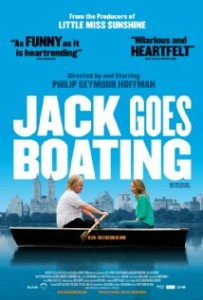 'Jack Goes Boating' – Philip Seymour Hoffman (2010)
Jack has never had a long-term girlfriend.  His married couple friends Clyde and Lucy set him up on a date with Connie, Lucy's new work colleague who has some intimacy issues of her own.  Connie tells Jack she would love to go boating on the lake with him in the summer so Clyde gives Jack swimming lessons to prepare him for it.  As Jack and Connie's friendship grows into love, so we see the cracks in Clyde and Lucy's relationship widening in parallel.  Hoffman plays Jack with effortless conviction, avoiding any hint of sentimentality, and coaxes superb performances from his ensemble cast.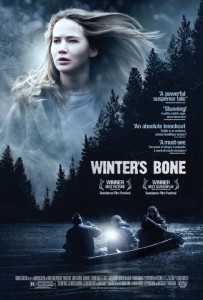 'Winter's Bone' – Debra Granik (2010)
Winter's Bone is Debra Granik's second feature film and the one which brought female lead Jennifer Lawrence to international attention with an outstanding performance.  Set in the backwoods of the Ozarks, seventeen-year old Ree Dolly acts as the head of her family while her drug-dealing father is on the run and has to ensure that her younger siblings and mentally-ill mother survive.  Despite the bleak nature of its subject matter, Winter's Bone is ultimately a film full of hope.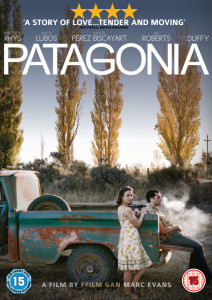 'Patagonia' – Marc Evans (2010)
A couple from Cardiff travel to the Welsh-speaking area of Patagonia.  Rhys is working on a project to photograph the historic Welsh chapels of the region and he invites Gwen to join him to try to rebuild their relationship.  Meanwhile an Argentine-Welsh woman and her young neighbour visit Wales to discover her roots.  The two somewhat thin plots are redeemed by the stunning landscapes and deft cinematography in this exploration of the meeting of two cultures.