This past month Psychogeographic Review has been reading: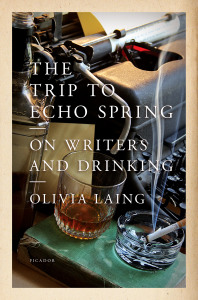 Olivia Laing – 'The Trip to Echo Spring: On Writers and Drinking' (2014)
By coincidence I read this book during October, the month I gave up drinking alcohol using the excuse of supporting Macmillan cancer care.  Why do writers drink when in so many cases it ends up destroying them?  Olivia Laing looks at six great American writers who were also notable drinkers, weaving in the story of her own family's relationship with alcohol.  Laing does not really answer the question of why writers drink, but the thoroughness of her exploration and the quality of her prose makes the journey worthwhile.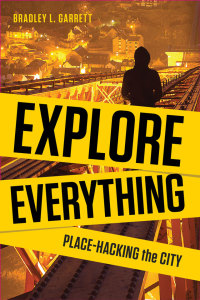 Bradley L Garrett – Explore Everything: Place-hacking the City' (2013)
I was determined to hate this book: a mannered academic hanging out with the rebels and recording his transgressions into various 'off limits' urban spaces.  However, I have to confess I found Bradley Garrett's descriptions of his explorations of tunnels, bridges and buildings simply exhilarating.  He also raises important questions about the privatisation of public spaces.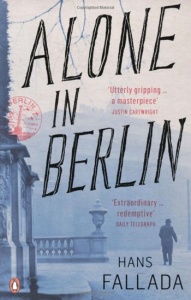 Hans Fallada – 'Alone in Berlin' (1947)
What would you do if you lived at the heart of a brutal, oppressive regime in wartime?  Would you resist or would you compromise?  Otto and Anna Quangel keep their heads down and try not to draw attention to themselves.  Then they receive a letter telling them that their son has been killed at the front and everything changes.  Fallada's novel is a study in tyranny and the resilience of the human spirit.  He writes from his own experiences of being a dissident in Nazi Berlin, including a spell in prison.  Fallada survived the war but died of a morphine overdose in 1947.
Meanwhile, we were listening to: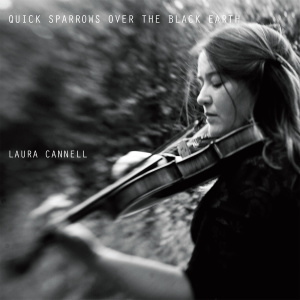 Laura Cannell – 'Quick Sparrows Over the Black Earth' (2014)
Laura Cannell combines traditional melodies with violin and recorder improvisations to produce a sound that is rooted in the landscape it evokes.   Quick Sparrows Over the Black Earth was recorded in a village church in Norfolk and Cannell's sparse soundscapes transport one to the flat, empty landscapes of that county.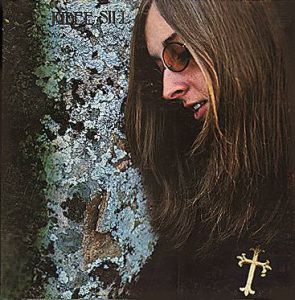 Judee Sill – 'Judee Sill' (1971)
Judee Sill was a Californian singer-songwriter.  She recorded two albums before her troubled life ended tragically early in 1979.   This, her first album, displays her roots in gospel, jazz and acid-rock.  It also makes clear her interest in Bach's musical forms.  A recent BBC radio documentary, The Lost Genius of Judee Sill, offers the hope that there may now be a reawakening of interest in Judee Sill's work.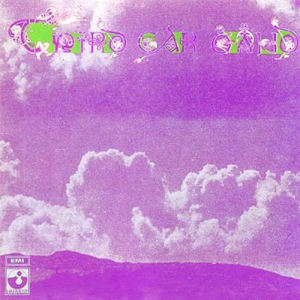 Third Ear Band – 'Third Ear Band' (1970)
The Third Ear Band were an experimental musical collective who created works drawing on their interest in folk, raga and psychedelia.  Amongst their best-realised works were the soundtrack for Roman Polanski's Macbeth and this, their second album which comprises four improvised pieces.  Sadly, it seems inconceivable that such an outfit would be released by a major label today.
And watching: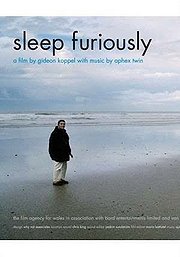 'Sleep Furiously' – Gideon Koppel (2009)
Gideon Koppel's parents found refuge from Nazi oppression in a small rural community in Ceredigion on the west coast of Wales.  This film is Koppel's love letter to the village that became his family's home, a place of tranquillity and tolerance.  But it is a community in crisis: the school, the shop and the bus service have all gone and further structural disintegration seems to be inevitable.  For all the beauty of the Welsh landscape his camera captures, Koppel reveals a deep, underlying sadness.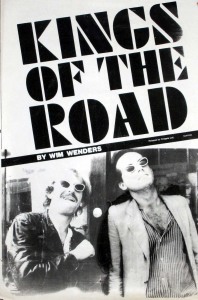 'Kings of the Road' – Wim Wenders (1976)
This is the third of Wim Wenders's loose trilogy of road movies (I featured the first, Alice in the Cities, in a previous review).  Bruno repairs film projectors.  Accompanied by gloomy hitch-hiker, Robert, he visits a series of small cinemas on the West/East German border.  There is very little in terms of plot, but Wenders succeeds in evoking a sense of a particular time and location: a liminal space caught between West and East, between American and European culture.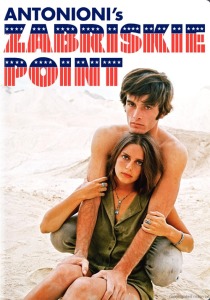 'Zabriskie Point' – Michelangelo Antonioni (1970)
A slice of Sixties student radicalism and hippy counter-culture; Antonioni's film was panned by critics and shunned by contemporary audiences.  It has now developed something of a cult following, however.  Zabriskie Point is worth watching for the snapshot it provides of an America which is now long-gone, an America seen here through a European lens.  The film also features a stunning soundtrack, including pieces by Pink Floyd, Grateful Dead and John Fahey.