This past month Psychogeographic Review has been reading: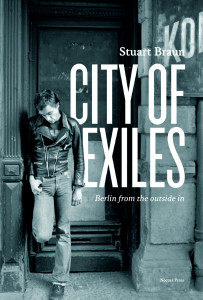 Stuart Braun – City of Exiles (2015)
Read my extended review of this book  at minor literature[s]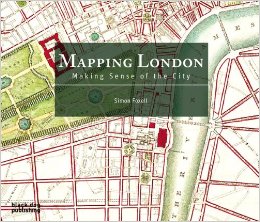 Simon Foxell – Mapping London: Making Sense of the City (2007)
This is a compelling, beautifully illustrated book, though the cover price of £40 will make most of us baulk and resort to buying it second-hand or reading it in a library, as I did.  But what you get for your money is a lavish cartographic journey through London past and present.  The 150 maps are arranged in thematic order and are accompanied by a stimulating collection of literary imaginings and political and social comment.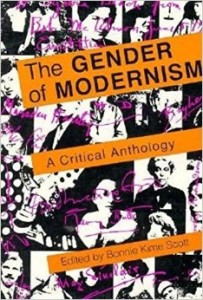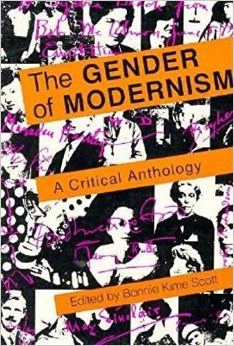 Bonnie Kime Scott (Editor) – The Gender of Modernism: A Critical Anthology (1990)
I think this is one of the most important works on literary modernism in recent decades and is one that I come back to again and again.  Put simply this anthology redefines the ways we look at modernist writing.  With contributions by Mary Lynne Broe, Suzette Henke and a host of others Kime Scott successfully pulls together a gendered reading of modernism.  Foremost for me are the sections on Dorothy Richardson and May Sinclair by Diane F. Gillespie.  Kime Scott asserts that:
Gender is not a mask for feminist or woman, though they are inextricable from it.  Both men and women participate in the social and cultural system of gender, but women write about it more, perhaps because gender is more imposed upon them, more disqualifying, or more intriguing and stimulating to their creativity.
meanwhile we were  listening to: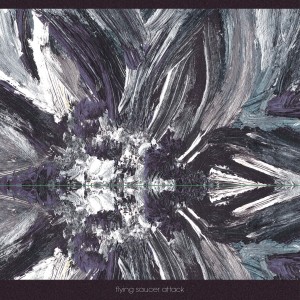 Instrumentals – Flying Saucer Attack (2015)
The kind of album the contrarian in me loves: no lyrics, no song titles, no 'songs' to speak of.  Nothing, in fact, to get in the way of David Pearce's sonic wash of guitars, tapes and ambient effects.  As the first FSA album in 15 years Instrumentals feels like something of a place-holder, but a very enjoyable one for all that.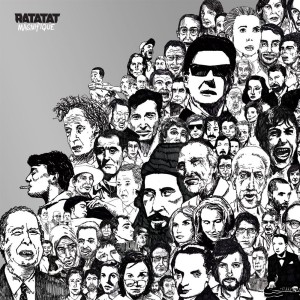 Magnifique – Ratatat (2015)
Although this is Ratatat's first album in five years, longstanding fans will know what to expect and will not be disappointed.  The downside is that, within the canon of the duo's work, it is not particularly innovative.  The joy of Magnifique, however, is the precision of the musicianship and production and the fact that it is a flowing album of atmospheric music, and not just a collection of songs.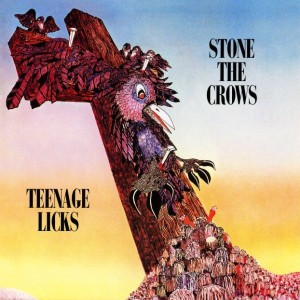 Teenage Licks – Stone the Crows (1971)
Teenage Licks is one of the great lost albums of the 1970s and showcases a band at their tight, funky peak. Listen out for the late Les Harvey's sublime blues guitar on tracks like Big Jim Salter and Don't Think Twice and Maggie Bell's soulful, throaty vocals throughout. We even get a little Gaelic from her on the traditional Ailen Mochree.  The album also features some of the early work of prog rock record producer Eddie Offord as engineer.
and watching: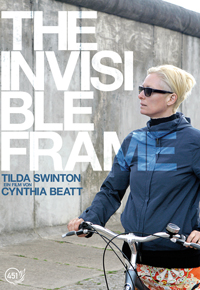 The Invisible Frame – Cynthia Beatt (2009)
In the excellent DVD version currently available in the UK this comes as a companion pair of films.  In both Cynthia Beatt looking at the impact of the Wall on Berlin, the city in which she is based.  In Cycling the Frame from 1988 Tilda Swinton traces the line of the Wall making a journey by bicycle.  More than twenty years later, in  The Invisible Frame, she returns to consider the Wall once more and finds its physical reality has been removed but its memory still casts a shadow.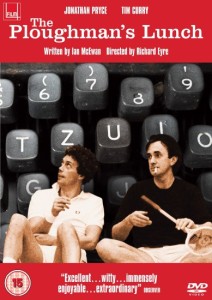 The Ploughman's Lunch – Richard Eyre (1983)
The Ploughman's Lunch is one of the key British films of the 1980s and one that, in its subject matter, is uncannily prescient of current events.  Against the background of a bullish Conservative government seeking to boost its popularity at home with military interventions overseas, a young journalist quickly comes to realise the compromises and deceptions he has to be prepared to stomach get to the top in his profession.  Jonathan Pryce, in one of his first major roles, is superb as the journalist James Penfield.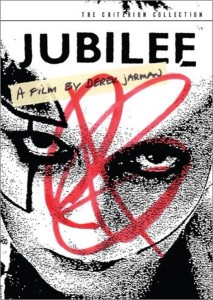 Jubilee – Derek Jarman (1978)
Derek Jarman's second feature film is a genuine historical document which records an important moment in British popular culture.  It's not just a film about the punk movement, but one made in accordance with the original punk aesthetic: a mainly amateur cast, a budget of just £200,000 and a shooting schedule of  six weeks.  By the time the film was released it was all over; but what a glorious, anarchic, exhilarating moment it was.