This past month Psychogeographic Review has been reading: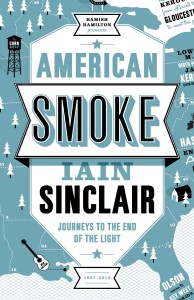 Iain Sinclair – 'American Smoke: Journeys to the End of the Light' (2013)
Just because Iain Sinclair is always thought of as a London writer, and admittedly a lot of his works have been about places he can reach on foot from his front door in Hackney, it would be a mistake to regard him as in any way parochial.  Indeed, I see a verve and muscularity in Sinclair's writing that has more in common with the best American writers than it does with any of his compatriots.  In this very satisfying volume, Iain Sinclair visits the United States and explores the work of the writers who inspired him in the 1960s, in particular the Beats.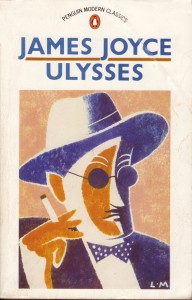 James Joyce – 'Ulysses' (1922)
Dublin, June 16th 1904.  An extraordinary day; a day immortalised the 265,000 words of Ulysses.   But this is not just a long book, it is many books.  Within its pages Joyce adopts many different voices and styles, creating a veritable history of English (and Irish) literature in one volume.  After Ulysses, nothing was ever the same again.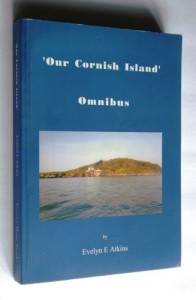 Evelyn E Atkins – 'Our Cornish Island' (1995)
I remember visiting St George's Island, off Looe in Cornwall, in the 1990s and meeting Evelyn Atkins; she made a point of greeting everyone who visited her island.   Evelyn and her sister, Babs, had bought the island in 1965 and lived there for the rest of their lives.  In this omnibus edition Evelyn tells the story of the island, its history and its wildlife.  But more than anything else it is the story of two sisters, charting their relationship and their shared determination to step outside the conventional expectations of the type of life they should lead.
Meanwhile, we were listening to: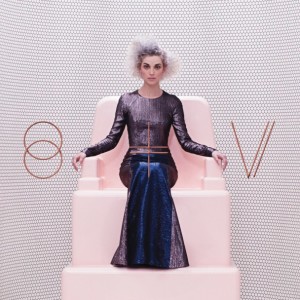 St. Vincent – 'St. Vincent' (2014)
St.Vincent is Annie Clark's fourth studio album and is a welcome return to form.  Is it just me, or was her 2012 collaboration with David Byrne something of a diversion for them both?  Annie Clark's songs on this album are very personal but, equally, the themes she explores are universal – love, loss, hope, the environment – and her skills as a multi-instrumentalist are impressively evident.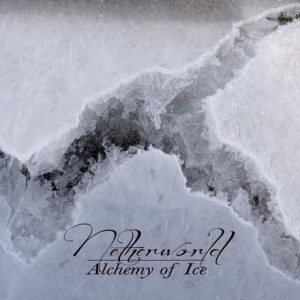 Netherworld – 'Alchemy of Ice' (2013)
Ice is not inert: it moves and it speaks.  And beneath the glacial ice the landscape lives on.  Italian electronic musician Alessandro Tedeschi takes as his starting point a series of field recordings, many of them made deep underground, and weaves them into mesmerising soundscapes using analogue synth technology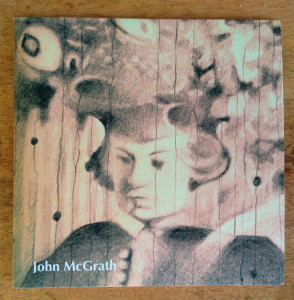 John McGrath – 'Lanterns' (EP, self-released 2013)
John McGrath was born in Dublin and is a college lecturer based in Liverpool.  This four track EP is a good introduction to his work as a solo acoustic guitarist.  With elements of folk, blues and psychedelia, his music provides an engaging sonic ride.
And watching: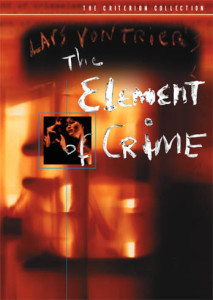 Lars von Trier – 'The Element of Crime' (1984)
This is the first film in von Trier's Europa trilogy, and its haunting, dream-like quality remains with one for a long time afterwards.  The three films are not linked by any narrative theme but share a common subject matter and a universally bleak feel.  Ostensibly a detective story, The Element of Crime picks up the theme of the social malaise of postwar Europe that continues in the other two films.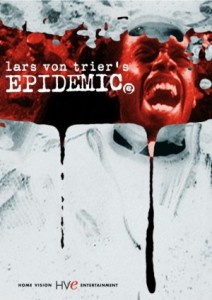 Lars von Trier – 'Epidemic'(1987)
Epidemic blends fact and fiction, or one version of the two.  Lars von Trier and his collaborator, Niels Vørsel, play themselves in a film about trying to get a film made.  The film is about a mysterious doctor trying to find a cure for an epidemic.  Is the film ever shot?  We are never sure, but we see scenes from it intercut with scenes of von Trier and Vørsel travelling around Europe struggling to write and pitch their script.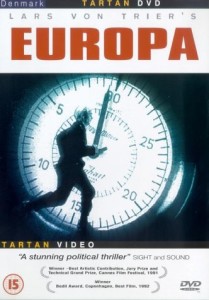 Lars von Trier – 'Europa' (1991)
The final part of von Trier's trilogy is more overtly influenced by film noir conventions than its predecessors and also uses back-projection, image layering and other experimental elements to add to its dark atmosphere.  Jean-Marc Barr plays a naive young American in postwar Germany who inadvertently becomes mixed up in a neo-Nazi plot.