This past month Psychogeographic Review has been reading: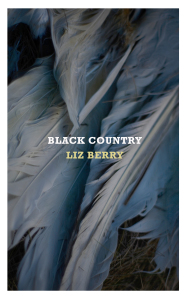 Liz Berry – 'Black Country' (2014)
Wench, yowm the colour of ower town: concrete, steel, oily rainbow of the cut.
Liz Berry's poems are intelligent, articulate and profound. They are also, proudly, written in the dialect of her native West Midlands.  But, funnily enough, this seems to tap into a level of truth and conviction that makes her verse even more intelligible than if it had been written in standard English.  Berry casts her eye over birds, plants, food, canals and derelict industry, and evokes  all with muscular clarity.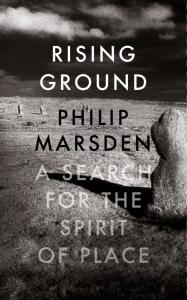 Philip Marsden – 'Rising Ground: A Search for the Spirit of Place' (2014)
Taking a journey on foot across Cornwall as his starting point, Philip Marsden makes a deep temporal exploration of a landscape and those who inhabit it.  A self-confessed 'topophile', Marsden's journey takes him from the neolithic ritual landscape of Bodmin Moor, through Tintagel and its Arthurian mythology all the way down to Land's End, sharing the fruits of his explorations with the reader as he walks.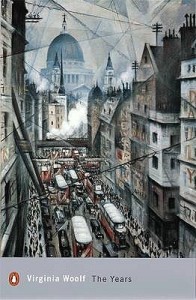 Virginia Woolf – 'The Years' (1937)
In this, the last of her novels to be published during her lifetime, Virginia Woolf returns to her perennial themes of the inner lives of her characters and the ebb and flow of time.  The Years mediates upon the lives of the Pargiter family over a period of fifty years.  But this is not a book which is epic in scale nor, indeed, does she really tell a family story.  Instead Woolf focuses on the small, intimate details of the lives of her characters, taking as her starting point for each chapter a particular year.
Meanwhile, we were listening to:
Jack Bruce: Jack departed this life on 25th October this year.  As my personal tribute I am recommending three of my favourite Bruce albums, each of which has given me hours of enjoyment over the years.  I credit Jack Bruce as the musician who first gave me a love of the bass guitar as well as of rock, blues, jazz and classical music: 'if you want to learn about bass lines, listen to Johann Sebastian Bach' (Jack Bruce, 1968)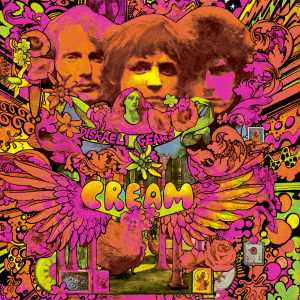 'Disraeli Gears' – Cream (1967)
Classic Cream album featuring standout tracks such as Sunshine of Your Love and Tales of Brave Ulysses.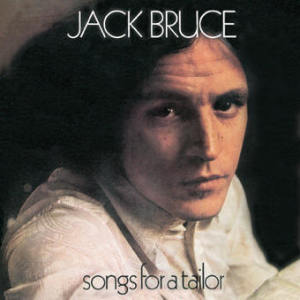 'Songs for a Tailor' – Jack Bruce (1969)
Bruce's first solo album after Cream, with jazz-tinged melodies and Pete Brown's poetic lyrics.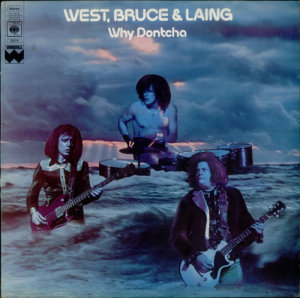 'Why Dontcha' – West, Bruce and Laing (1972)
A return to three-piece hard rock as Bruce teams up with the guitarist and drummer from Mountain.
A Year in the Country: I'd like to give a mention this month to the fascinating 'A Year in the Country' project.  What's it all about?  I can do no better than to quote from their site:
A Year In The Country is a year long journey through and searching for an expression of an underlying unsettledness to the English bucolic countryside dream; an exploration of an otherly pastoralism, the patterns beneath the plough/pylons and amongst the edgelands… it is a wandering about and through the trails of things that have influenced, inspired and intrigued me along the way, which will quite possibly take in the further flung reaches of work with its roots in folkloric concerns and what has been labelled hauntological culture.
And two of their recent audiological releases I can recommend: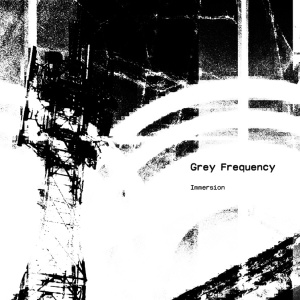 'Immersion' – Grey Frequency (2014)
"…when I listen to Immersion it feels like a capturing of activity hidden deep below the surface of things, the inexorable power of nature and it's movement/force against it's own edifices and those of civilisation over many years; a capturing of the sound of those self same rending and collapsing into the below."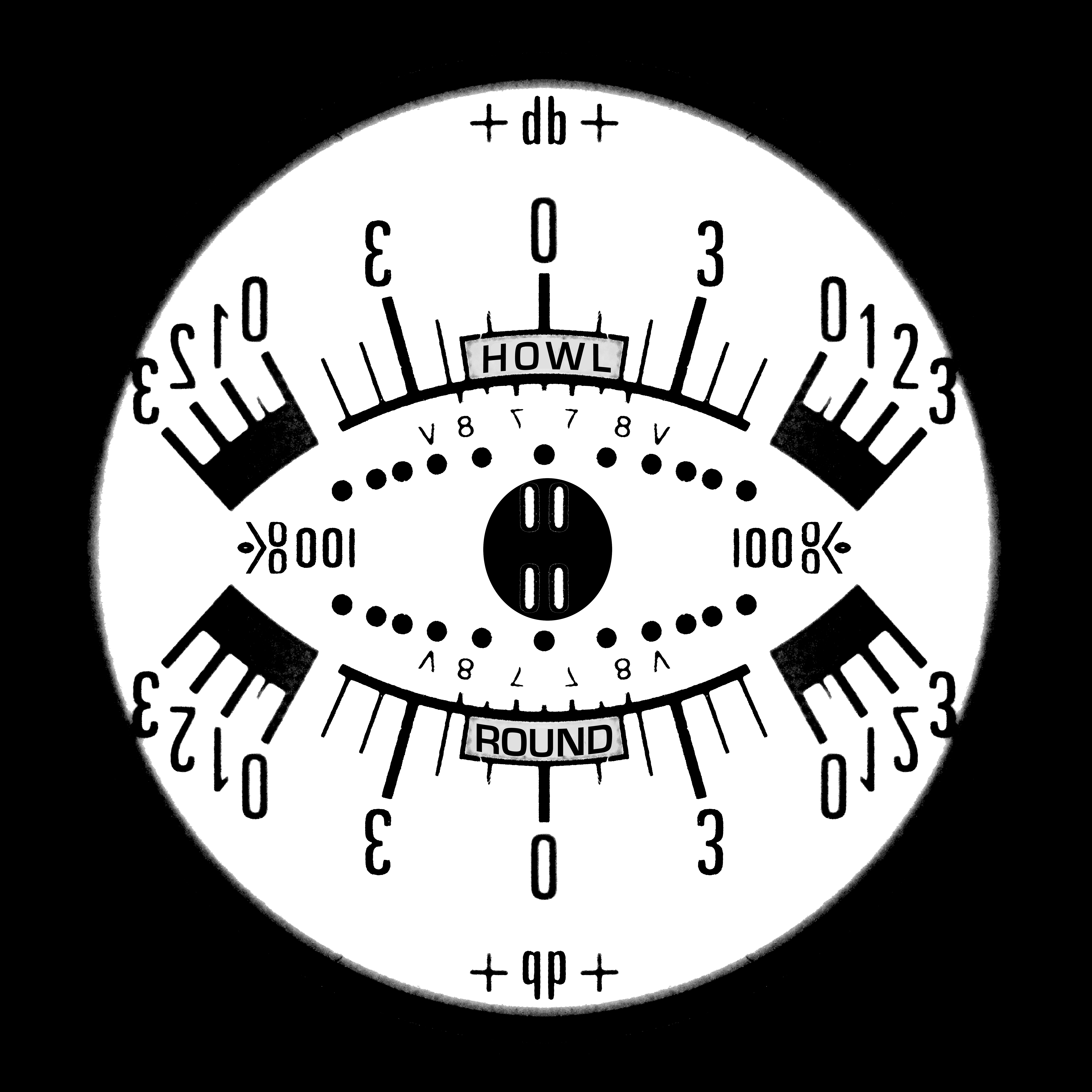 'Torridon Gate' – Howlround (2014)
"All of the music on this album was created from a single recording of a front garden gate on Torridon Road in Hither Green, London. These sounds were captured using a contact microphone and processed, looped and edited on three reel-to-reel tape machines with all electronic effects or artificial reverb strictly forbidden."
And watching: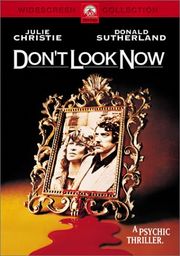 'Don't Look Now' – Nicolas Roeg (1973)
In Nicolas Roeg's occult thriller from 1973 he succeeds in coaxing superb performances from his two stars while at the same time playing intriguing games with his audience.  Through flash-backs, flash-forwards and breakneck editing, time in Don't Look Now is presented as something with multiple layers and limitless connections.  Visual and aural patterns are thrown into the mix at a bewildering rate and the ending, for me, never fails to produce a physical chill of shock.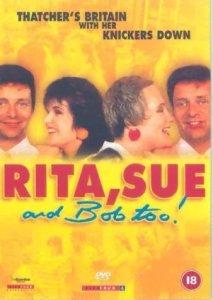 'Rita, Sue and Bob Too' – Alan Clarke (1987)
One day someone will make a film of screenwriter Andrea Dunbar's tragically short life.  Hopefully it will be painful, funny and inspiring, just like her.  In the meantime we have this, her best known work, an effervescent slice of realism set on the Buttershaw estate in Bradford where Dunbar grew up.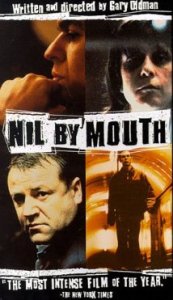 'Nil By Mouth' – Gary Oldman (1997)
Gary Oldman's debut feature as a writer and director tells the story of a dysfunctional family on a bleak South London estate.  Oldman's dialogue crackles with life and Ray Winstone and Kathy Burke deliver two outstanding performances.