Project Description
One Year is a project through which I intend to construct a daily photographic record of a single view: the view from my study window at around 8.00a.m. each day when I sit down to work.  One Year will annotate each picture with a note of the weather for that morning and the morning's main news headline from the BBC News site.  In addition, there will be a note taking a key sentence or two from my daily journal.
For full details and artist's statement go to Week 1 here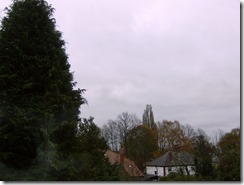 November 15th 2013
Light cloud
Spain's Gibraltar checks lawful – EU
I pledge elegance / two thief rag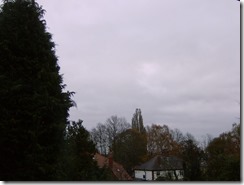 November 16th 2013
Light cloud
PM urges Sri Lanka to act on rights
… and in my dream it was my last day in a workplace where, apparently, I'd worked for years.  It was an imagined place, but I still woke up with a feeling of loss and sadness for the imagined job and the imagined people I was leaving behind.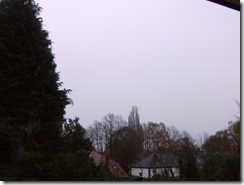 November 17th 2013
Light cloud
PM 'will not lower age of consent'
What would be interesting would be if, while sticking within the bounds of the genre, he could nonetheless pull off something daring and experimental.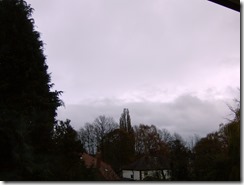 November 18th 2013
Heavy rain
Search engines to block abuse images
To Gresford in search of the grave of Harold, May Sinclair's brother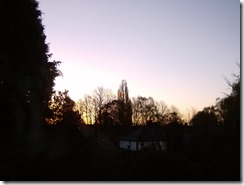 November 19th 2013
Sunny intervals                                                                    Hospitals to publish staffing levels                                  Listening to a reading in English by Caroline Bergvall and her soothing, but slightly disorientating, French/Norwegian tones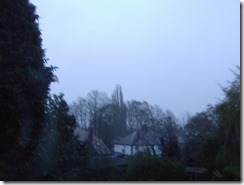 November 20th 2013
Heavy rain shower
Call to end Troubles prosecutions
No sign of that comet in the sky this morning.  Stand easy, Bruce Willis.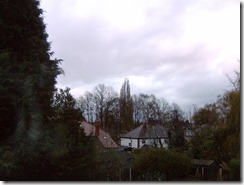 November 21st 2013
Light cloud
Army unit 'killed unarmed civilians'
In his wine shop in Whitechapel, Mr Trotosky presides over the cabinets with his glassy smile and polished head.  'O?', I say.