Pilgrim paths, green roads, drove roads, corpse roads, trods, leys, dykes, drongs, snarns, snickets – say the names of paths out loud and they become a poem or rite – holloways, bostles, shutes, driftways, lichways, ridings, halterpaths, cartways, carneys, causeways, herepaths.

'The Old Ways' – Robert MacFarlane (2012)
The names trip off the tongue with honeyed ease, seeming to touch upon a folk memory.  Well-worn ways leading somewhere, even though the destination is not immediately apparent.  A poetry of footfalls; a loving caress across the land.
The plan was a riverside walk, following the Dee from Holt towards Bangor-on-Dee and then back again.  A fine day for a walk, mild and sunny; the best walking day of the year to date.  And what better place to start?  Holt is a fine medieval village with a fourteenth-century sandstone bridge linking Wales and England and the ruin of a castle built by Edward 1.  The Romans had a brickworks here which supplied the clay tiles for Deva, as Chester was known then.
My pretext was to do some research for a novel I'm writing, but who needed a pretext to walk on such a glorious February day?  For anyone who's interested, this poem will give you some idea of the content of the novel.
It would be a long walk; some eighteen miles to Bangor and back, but we could always cut it short and head back if we needed to.  Anyway, it was such a lovely day and the going on flat, established paths across water meadows would be easy.  A grassy path bound by hedges led us down from the village to the castle and the riverside where we were to start our walk.  I remembered the castle from previous visits, set on a sandstone bluff some fifty metres from the river.  We were aware there had been snow a couple of weeks before, followed by heavy rain the week after, but we're town-dwellers and it hadn't occurred to us that the water meadows, as the name implies, would be flooded.  In fact, the castle had gained a moat and the riverside path had been submerged under a lake.
I had always thought Holt Castle was quite a sad, forlorn ruin but, with the river in flood that day, it looked stunning: with its sandstone plinth and stonework glowing warmly above the glassy sheen of the floodwater.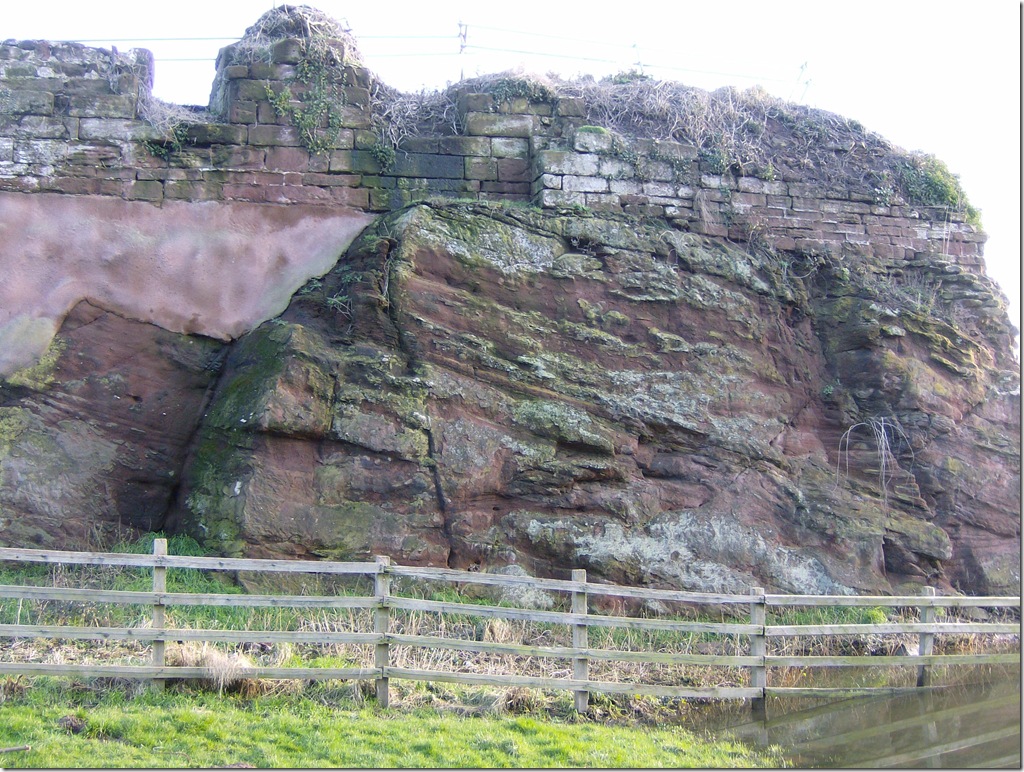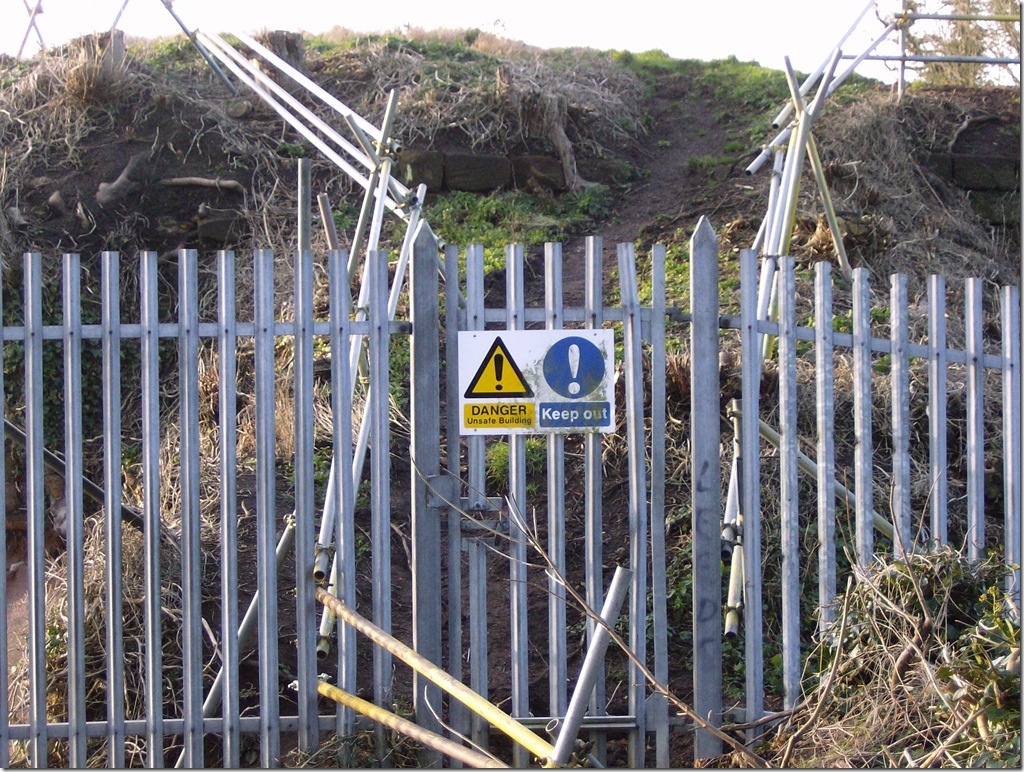 We explored round the edges of the newly-formed lake.  We didn't climb into the castle this time, but I have to confess the lure of its forbidden gateway has proved too difficult to resist on at least one previous visit.  Funnily enough, though, the ruin is actually more interesting to explore from the outside.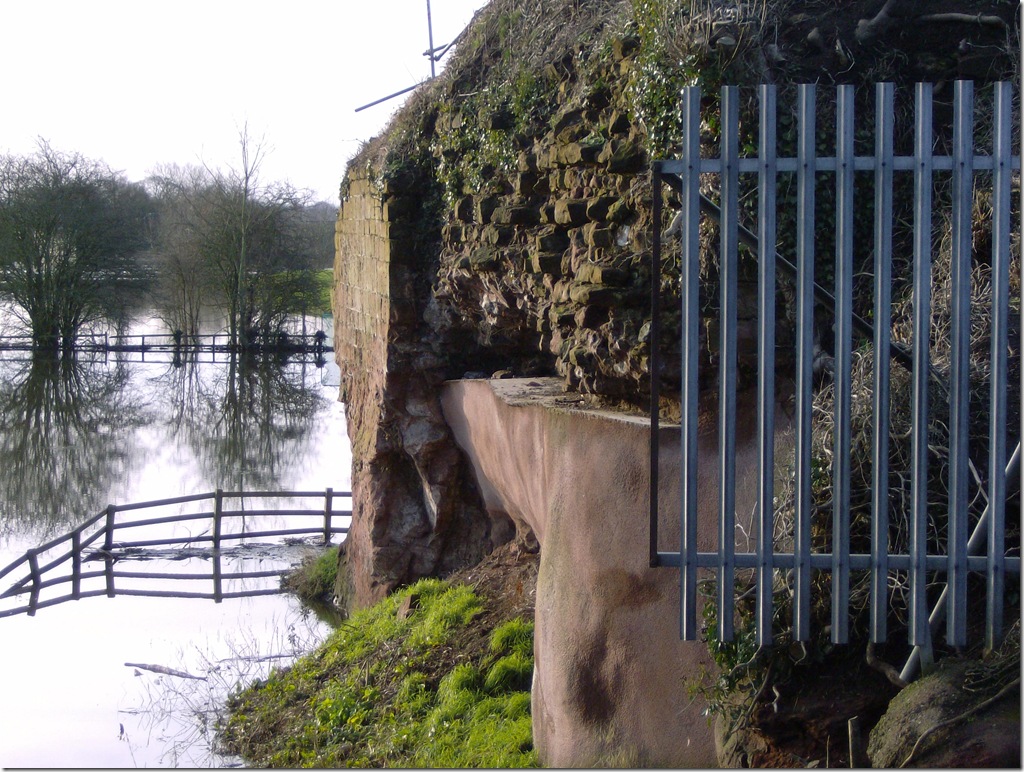 Having been thwarted from our planned walk upstream, we decided to head back through the village and pick up the path downstream towards Aldford by crossing the bridge over to the English side of the river at Farndon and following the riverside path.  Farndon bridge is made of local sandstone and has stood at this important crossing for more than six hundred years.  Legend has it that the bridge is haunted; locals and visitors have reported sightings of a Civil War royalist soldier on the bridge.  Over the years there have also been regular claims of people hearing the screams of two children who were reportedly drowned when pushed from the bridge in medieval times.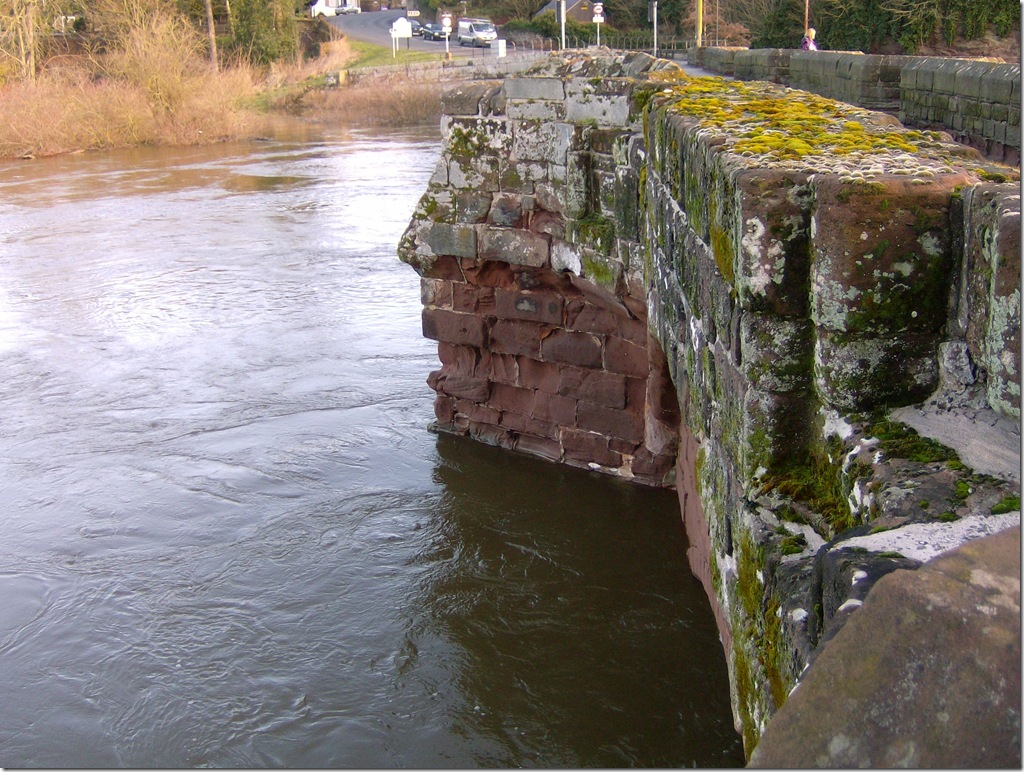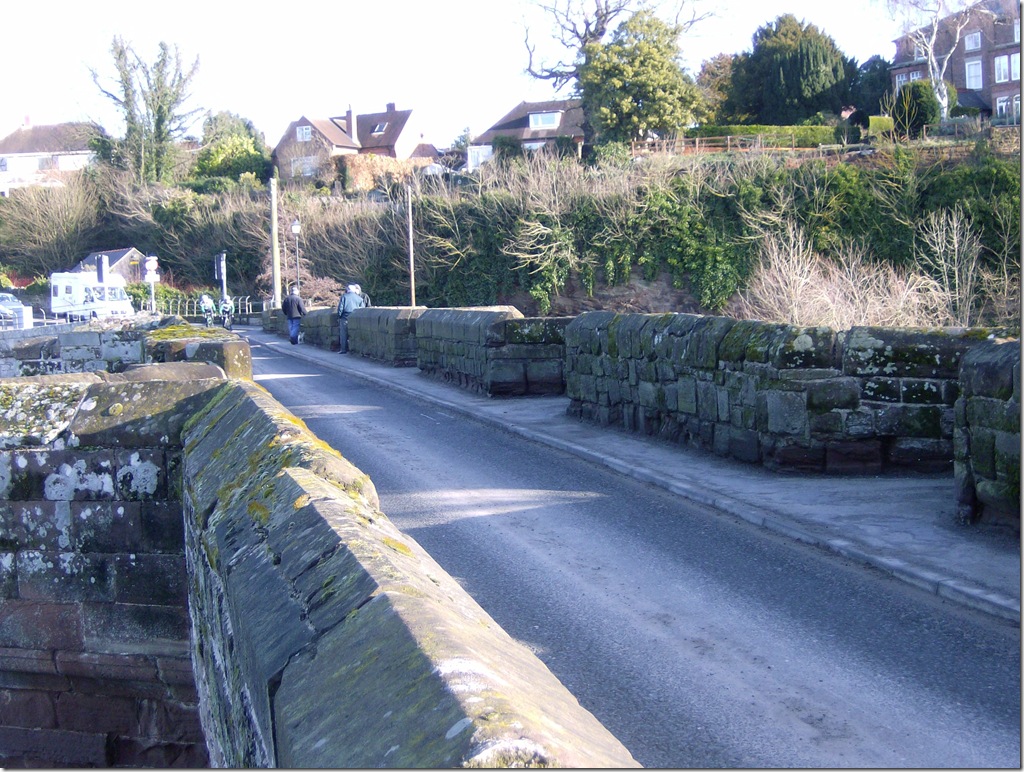 We didn't find any spirits, or none that made themselves known to us anyway, but we did find a lot more water: the meadow was flooded here too and the riverside path towards Aldford was under water.  Although we couldn't follow the river in either direction, we didn't want to go home – it was a great day for walking and we hadn't even started on the coffee and sandwiches yet!  It was also probably a little to early to retire to one of the many enticing village pubs.  So we decided to walk – no map, no plan, no destination – just walking for the sake of walking; seeing where our feet took us.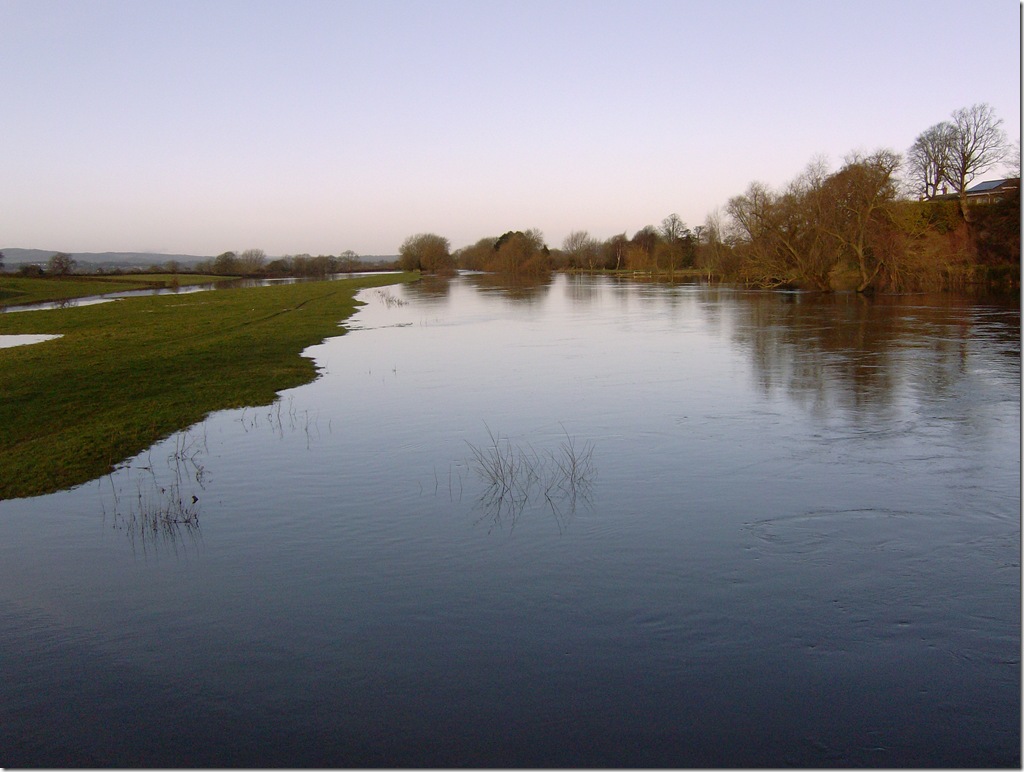 The French Situationists wrote about walking without an overt purpose as a political act.  Guy Debord's concept of the dérive took walking into the political arena by replacing the everyday, permissible ways of navigating the landscape with the idea of a drifting journey on foot during which one paid close attention to the changing moods and resonances the landscape suggests.  Rebecca Solnit echoed this approach more recently and advocated the merits of allowing oneself to become lost.  Writing about a Virginia Woolf essay on walking in London, she comments:
For Woolf, getting lost was not a matter of geography so much as identity, a passionate desire, even an urgent need, to become no one and anyone, to shake off the shackles that remind you who you are, who others think you are.  This dissolution of identity is familiar to travelers in foreign places and remote fastnesses, but Woolf, with her acute perception of the nuances of consciousness, could find it in a stroll down the street…
'A Field Guide to Getting Lost' – Rebecca Solnit (2005)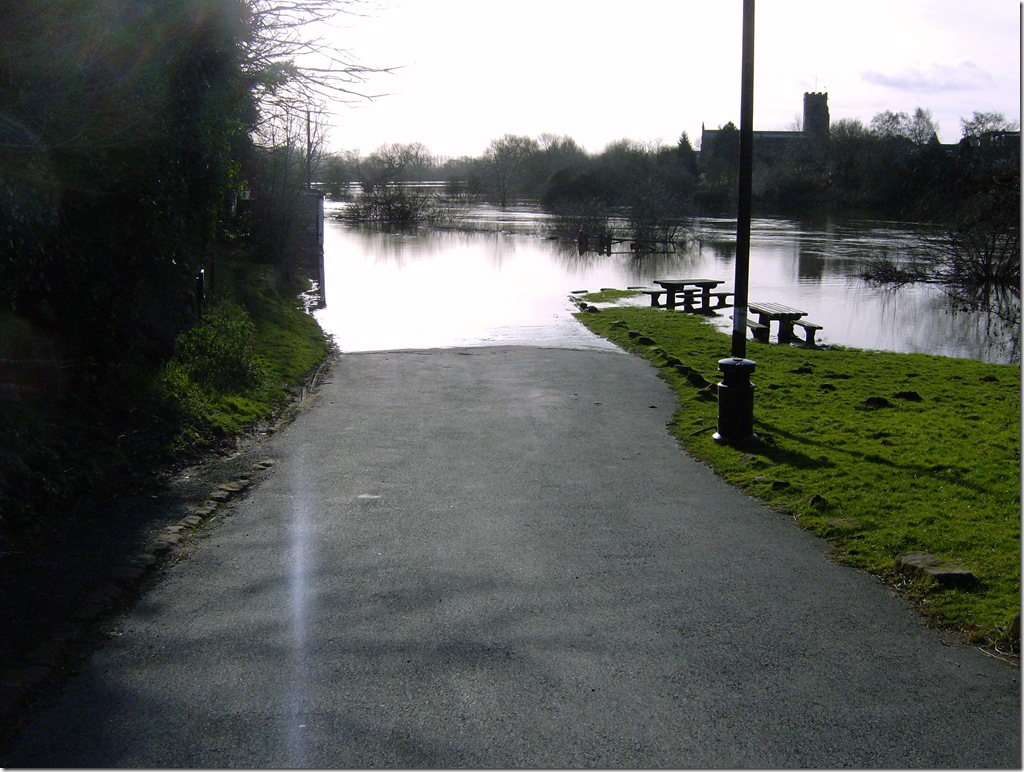 So with the way upstream and downstream cut off, we walked up the slope from the bridge and into Farndon and along the main street of the village.  Fancy led us to take the first left in the village, past a few cottages and out onto an increasingly narrow lane. Half a kilometre or so along the lane we came to a public footpath sign which led us through a gap in the hedge and into open farmland.  Very open farmland; large, flat fields of grass ready for when the overwintering cattle were turned out.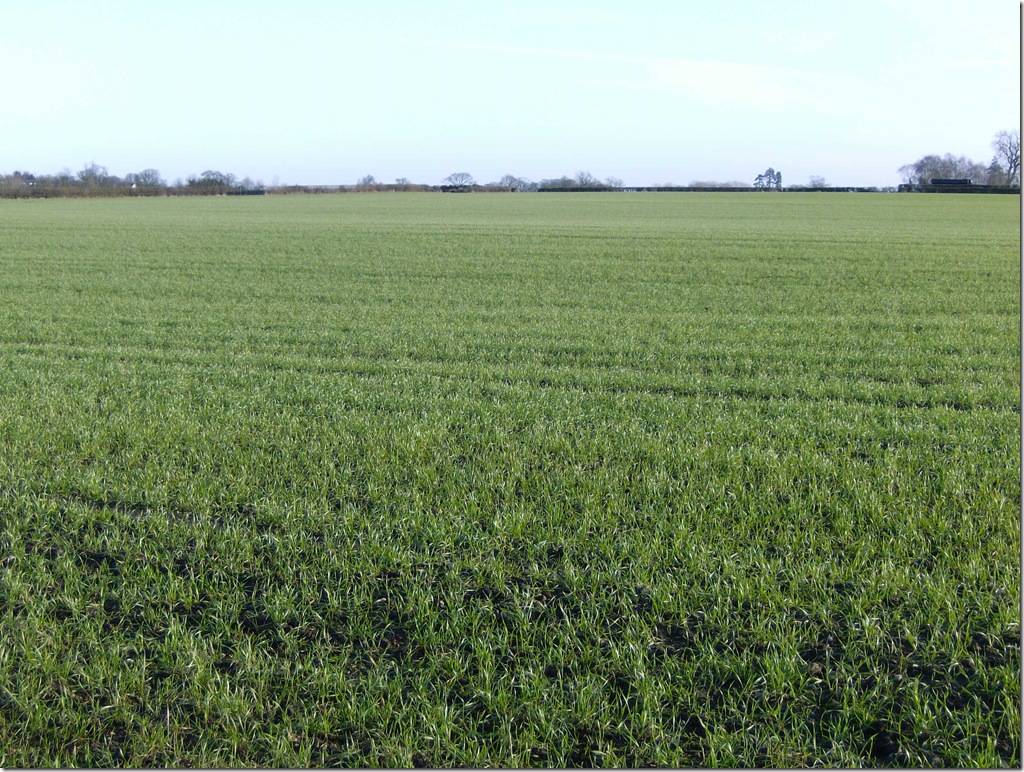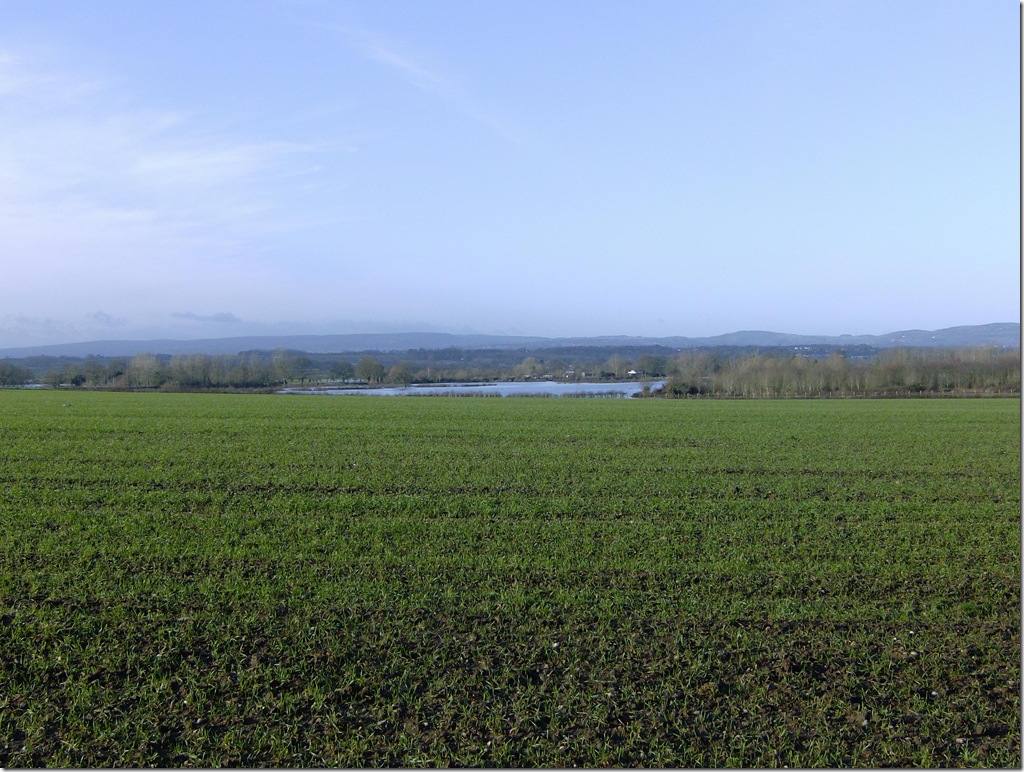 The River Dee to our west and, beyond that, the Welsh hills were the only significant features in this prairie-like landscape.  So when did all this happen?  When was it that this corner of Cheshire started to resemble parts of East Anglia?  Farndon, once famous for its small strawberry fields, has had its small-scale farms rolled over by agri-business.  Hedgerows and wildlife pushed to the margins and all diversity of cultivation eroded.
The late John Seymour wrote about change of this kind affecting our countryside back in the 1970s:
'We can't stop progress!' is the parrot cry of the inane.  Of course we can't stop progress, but we can decide in which direction we wish to progress.  I am crazy about progress.  I want us all to start progressing towards more decentralization – more self sufficiency.

The agri-businessman has no regard for the permanent fertility of the land he holds – he merely uses the ground as a base to hold up his plants.  These he feeds with imported chemicals , sprays to combat the inevitable disease, and keeps from weed competition by more imported chemicals.
'Bring Me My Bow' – John Seymour (1977)
In the early years of the twentieth century major industrialists began to follow the 'scientific management' principles of F W Taylor.  Exponents of Taylorism analysed work flows for the purpose of ironing out blockages and speeding up production.  Human beings were regarded as just another part of the production process.
It is only through enforced standardization of methods, enforced adoption of the best implements and working conditions, and enforced cooperation that this faster work can be assured. And the duty of enforcing the adoption of standards and enforcing this cooperation rests with management alone.

'Principles of Scientific Management' – Frederick Winslow Taylor (1911)
Later in the century, the same principles began to be applied to farming: bigger fields, fewer workers, more machines, more reliance on the petro-chemical industry.
First of all there is a trend for everything to become bigger and bigger.  We call this quality 'economies of scale'.

He was a deeply worried man when he showed me how dependent he had become on the industrial system, and if anything really went wrong, then the farm would collapse.
'Good Work' – E F Schumacher (1979)
We enjoyed our walk but, as we followed a wide circle of the farmland surrounding the village, I had a growing feeling of there being something vaguely unsettling about these fields; a cognitive dissonance of wandering through a place that looked something like the countryside, but which felt like a factory.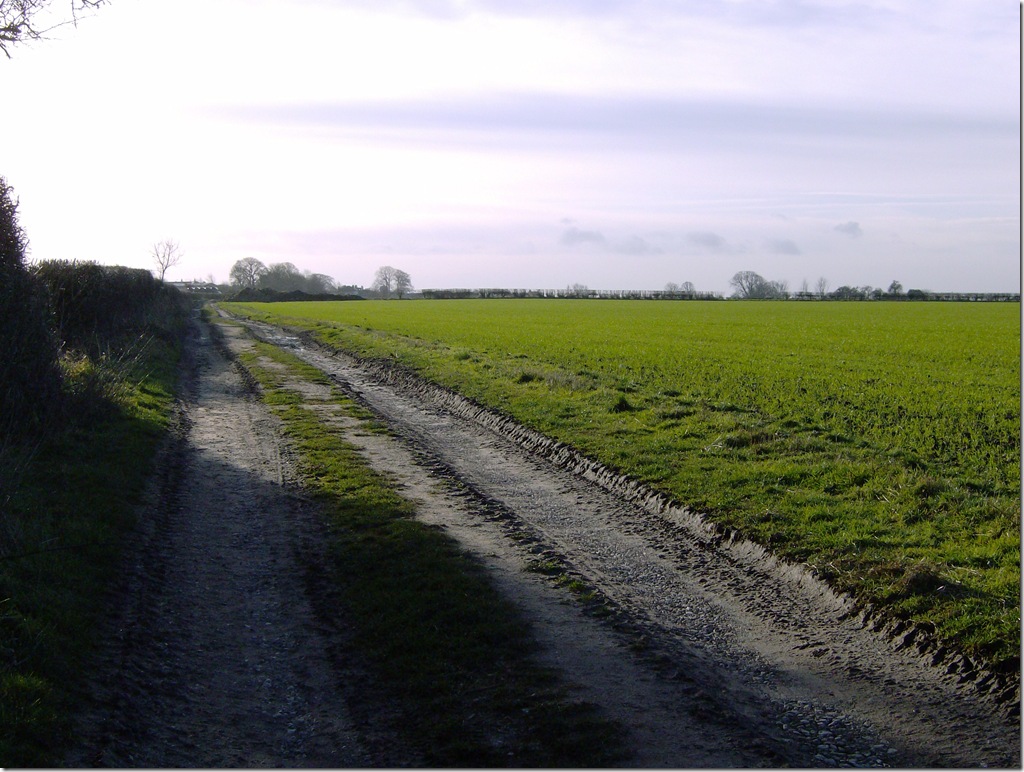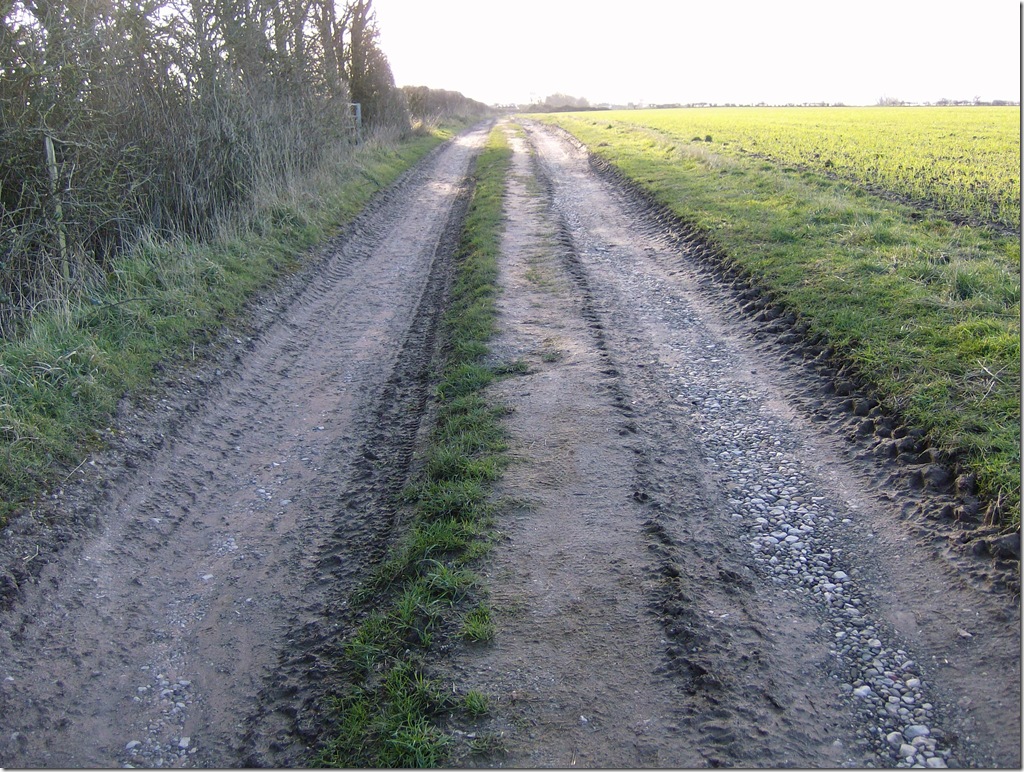 We walked on tracks, but not tracks worn by the feet of people over many years, but tracks built for farm machinery to access one field and then another.  These were clearly not MacFarlane's 'old ways' but were the desire lines of a highly-efficient farming business.  Yet, in the corners and margins, odd bits of unregulated life were mercifully still to be found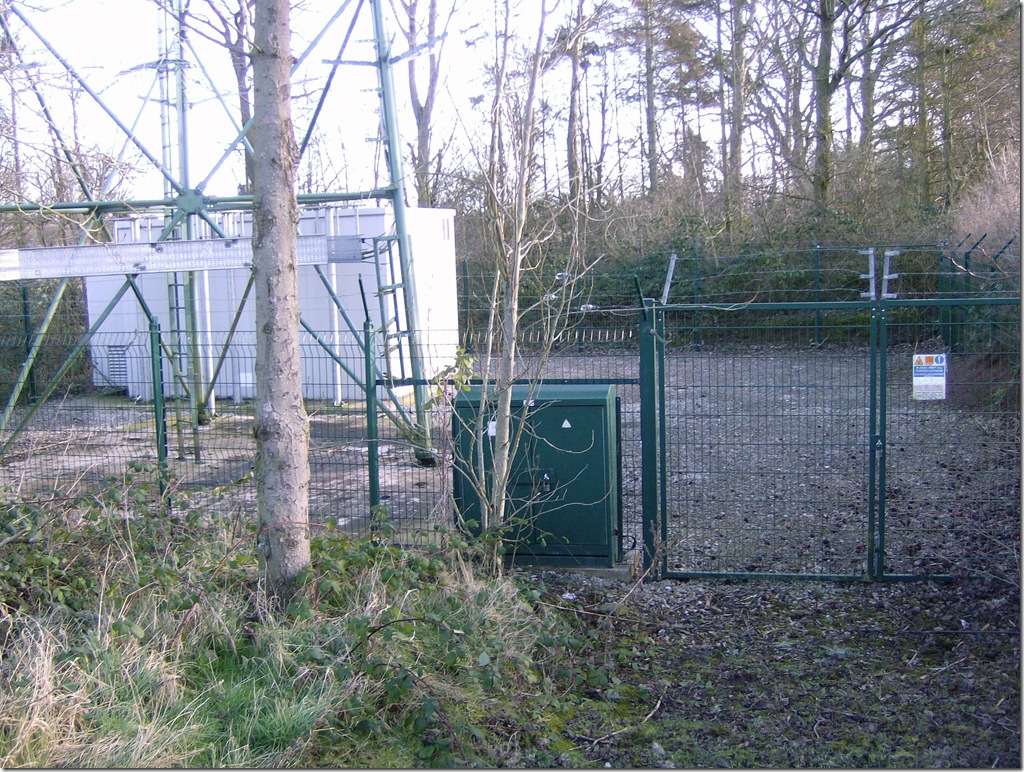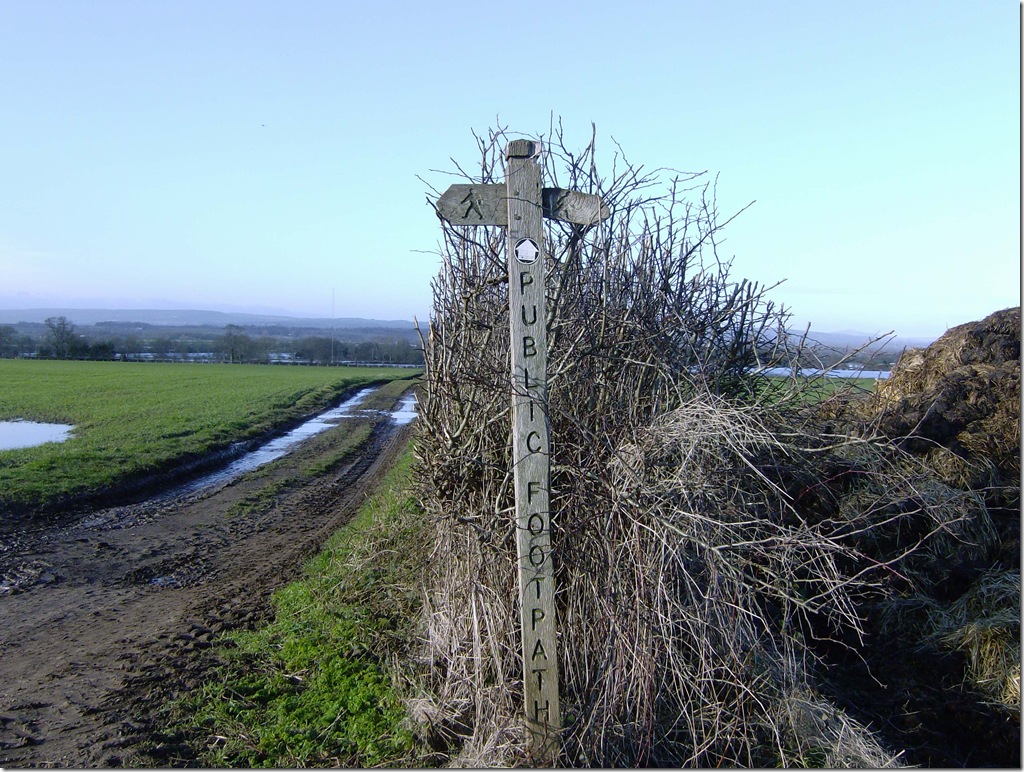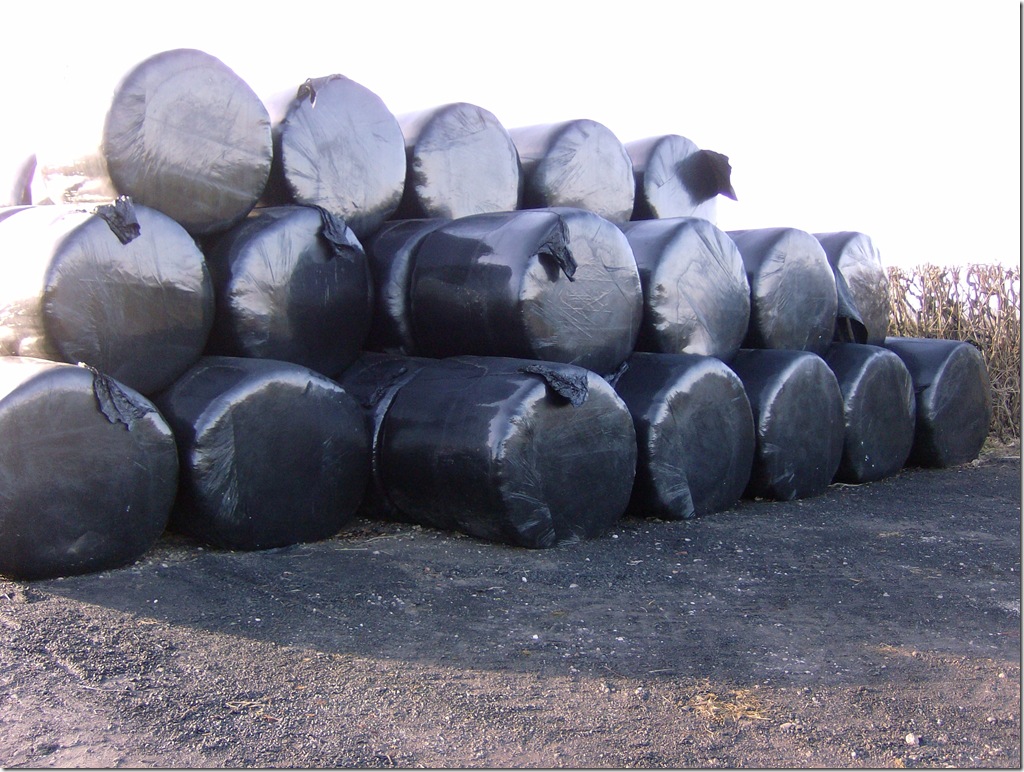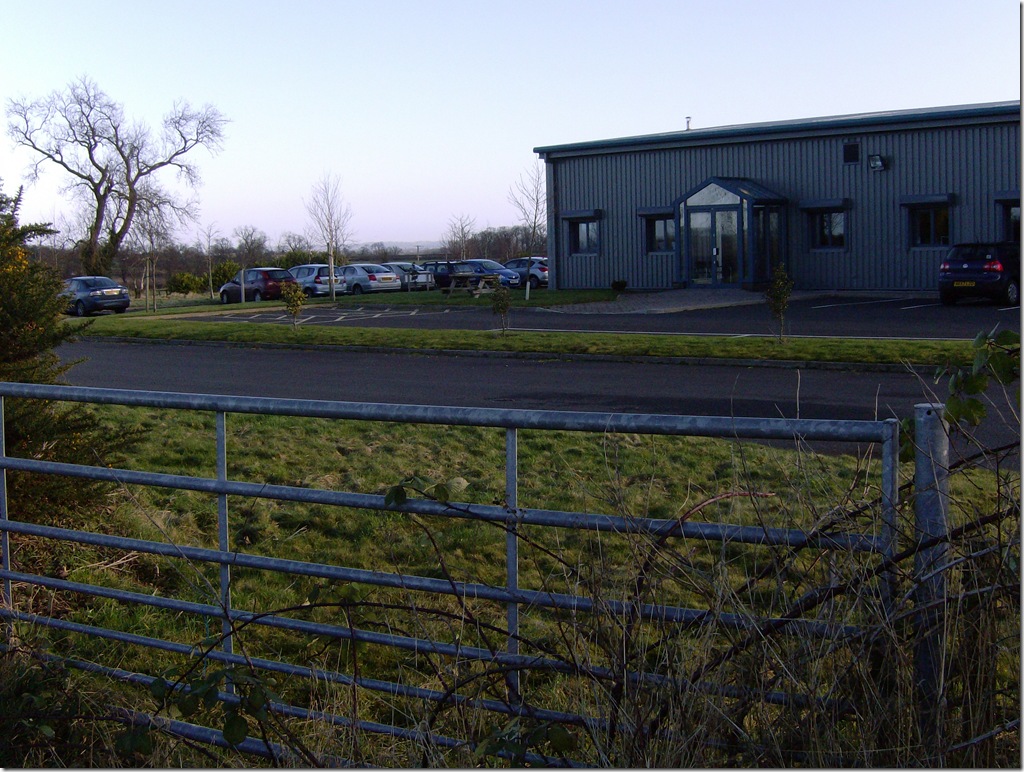 Footpaths are mundane in the best sense of that word: 'worldly', open to all.  As rights of way determined and sustained by use, they constitute a labyrinth of liberty, a slender network of common land that still threads through our aggressively privatized world of barbed wire and gates, CCTV cameras and 'No Trespassing' signs.
'The Old Ways' – Robert MacFarlane (2012)