This past month Psychogeographic Review has been reading: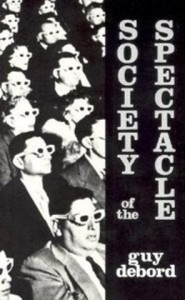 'Society of the Spectacle' – Guy Debord
Debord's use of language in this short book is heavily-laden with Marxist and Hegelian terminology which some readers may find to be a little challenging.  However, stick with it, because this seminal work provides one of the clearest expositions of the commodification of public and private space, human interaction and even of time.  'Society of the Spectacle' is as relevant to us today as it was in the Paris of 1968.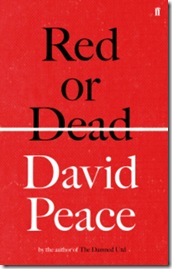 'Red or Dead' – David Peace
Taking as its starting point the life of Bill Shankly, manager of Liverpool FC, David Peace's new novel explores the nature of masculinity, loyalty, aging and obsession.  Oh, and there's quite a lot of football too.  Peace writes in a style that is seemingly simple and alarmingly repetitive.  But, as with his previous works, he patiently strips away layer after layer until he exposes the beating heart of his subject.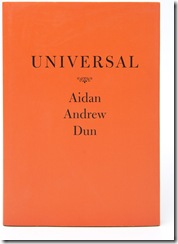 'Universal' – Aidan Andrew Dun
Aidan Andrew Dun is a poet, mystic and activist who deserves to be more widely read.  His first published work, 'Vale Royal', was launched at the Royal Albert Hall in 1995 and led to him being dubbed 'the voice of King's Cross'.  Sadly, this volume is now very difficult to find.  Fortunately, 'Universal', another of Dun's epic poems, is a lot easier to obtain.  Returning to his familiar theme of the spiritual which lies beneath the material, 'Universal' takes us from the Caribbean, through Africa and on to India.  But Dun's inner compass, inexorably, is drawn back to the darkly resonant streets of London.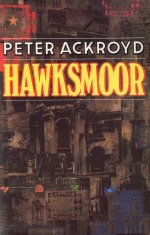 'Hawksmoor' – Peter Ackroyd
Something within me awoke when I first read this book in 1985.  I had lived in London for several years and was already fascinated by the connections between the city's churches, burial sites and street patterns.  Ackroyd's gripping book fed into this obsession and provided me with an historical and psychogeographic context.  Also, by openly acknowledging that Iain Sinclair had been the catalyst and major influence behind this book, Ackroyd prompted me, and no doubt many others, to seek out Sinclair's work.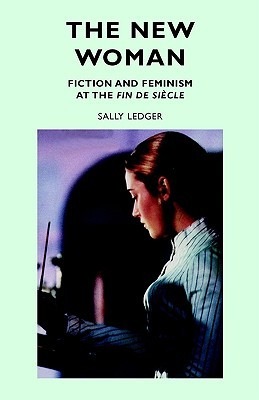 'The New Woman: Fiction and Feminism at the Fin de Siècle'    – Sally Ledger
The phrase 'the New Woman' was first coined by Sarah Grand in 1894 and stands as an important icon of a change in consciousness and behaviour by a significant section of women in Western countries.  Sally Ledger examines the fiction of this period and highlights the changing ways in which the New Woman was portrayed.  Despite growing agitation for women's political, economic, legal and sexual rights, many of the early writers who portrayed New Woman characters were male: Ledger refers to Wells, Gissing, Hardy and Grant Allen.  However, as the Fin de Siècle moved into  the twentieth century and with the growth of early modernism, Ledger's comprehensive work turns to a growing canon of women writers writing about women.
Meanwhile, we were listening to: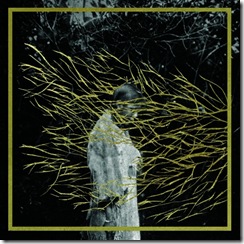 'Engravings' – Forest Swords (2013)
Matthew Barnes recorded this album in the studio at his home on the Wirral but made a conscious decision to take his laptop outdoors to make the final mix.  The resulting tracks are cushioned with sonic spaces suggestive of the sandstone and woodlands of his home area.  The Wirral is, at heart, Viking country and Barnes's Forest Swords project is steeped in the area's primal beats and 'ancient grinds'.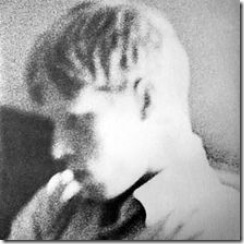 'Chair Beside a Window' – Jandek (1982)
Who is Jandek?  Despite notching up more than seventy releases over the past thirty odd years, he likes to keep a low profile.  It was not until his first live gig as Jandek in 2004 that we learned he was one Sterling Smith from Houston, Texas.  Probably.  This 1982 album was Jandek's fourth release and the first to feature other musicians besides Smith and his guitar: bass, drums and an astonishing singer called 'Nancy' are all featured.  Jandek's approach is defiantly unconventional and his music is hard to define.  Folk, blues and melancholia are all words one can use to describe the music, but all such labels are frustratingly inadequate when it comes to Jandek.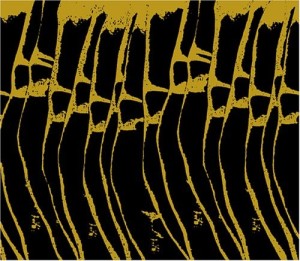 'Joy Shapes' – Charalambides (2004)
Something in the water in Houston, perhaps?  Caharalambides come from the same city in Texas as Jandek and plough a similarly unique musical furrow.  The band was formed in 1991 and its core members are Christina and Tom Carter.  'Joy Shapes' is a huge chunk of Americana flavoured with acid guitar, drones and hollering.  The Carters are virtuoso musicians but have a kind of Texan orneriness that turns its back on any conventional notion of commercial success.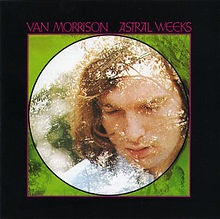 'Astral Weeks' – Van Morrison (1968)
Forty-five years on and 'Astral Weeks' still sounds as fresh as ever.  Essentially one long song-cycle penned by Morrison at the height of his creative powers, it was recorded in New York in just two days with some of the best jazz session-players available at the time.  Turn down the lights, turn up the volume and succumb to its hypnotic power.
And watching: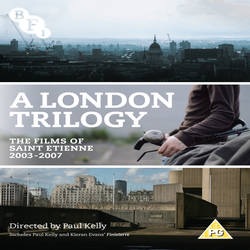 'A London Trilogy: The Films of Saint Etienne,    2003-2007' – Paul Kelly and Kieran Evans (2013)
These three films – 'Finisterre', 'What Have You Done Today Mervyn Day?' and 'This is Tomorrow' – are set in London and feature the music of Saint Etienne.  They celebrate London and, at the same time, sound a lament for a city that is being lost forever.  The most hard-edged of the films is 'What Have You Done Today Mervn Day?' which features the lost world of the Lower Lea Valley just before the London 2012 bulldozers move in.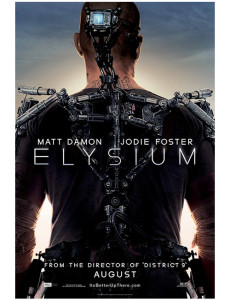 'Elysium' – Neill Blomkamp (2013)
Blomkamp's latest work is visually stunning: his binary visions of an overcrowded, polluted Earth in which most of us will live in the next century and the idyllic space-station world to which the rich have retreated are both quite simply breath-taking.  And as one would expect from the director of 'District 9', Blomkamp is prepared to pose challenging political and moral questions for his audience.  Despite this, 'Elysium' is ultimately a disappointing film.  The plot lumbers along to its all-loose-ends-tied-up conclusion and the only fully-realised character is Matt Damon's robot probation officer.  On the strength of his previous film and the look of this one, however, Neill Blomkamp is still a potentially great film-maker.